Employment Opportunities
Welcome to the Employment Page
On this page, view jobs, post jobs, apply for jobs, and participate in our virtual job fairs.
---
---
Newest Job Opportunities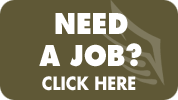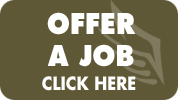 How It Works
Guidelines
Do not discriminate! Fair hiring practices still apply. Everyone needs assistance. Do not post offers which specify preference for people of a certain race, religion, class, ethnicity, or sexual orientation.
If you are a business, such as a headhunting company or job placement company, only make an offer if it is a genuine offer that is either free. Our bulletin board is not available for businesses to use as free advertising. Katrina's Angels has the right to remove postings it deems to be advertising.
Use common sense and clear and complete communication. Ask plenty of questions before you invite someone to be placed. Be clear with your communication so both parties will have clear expectations. You want to avoid any misunderstandings before people relocate.
Only list your own employment opportunity. Do not list anything that you don't have to offer.
Make sure your address and contact information is accurate. Try to provide more than one phone number. Your information will be kept secure.
Katrina's Angels is a medium of information exchange. The organization does not take responsibility for misunderstandings or miscommunications between any parties entering into any agreements as a result of these postings.